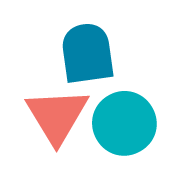 Newsletter #2
3EforYouth

Building partnerships and meeting with stakeholders from the Youth sector
On 10 &11 October, ADICE organised two in-person events with the active participation of European partners from the network 3EforYouth.
Digital inclusion guide for youth workers
"Youth workers guide for digital social inclusion of young people with fewer opportunities" introduces youth workers to digital practices of collecting data and thus creating individual learning curricula targeted to young people.
The green and digital transitions should be a priority for VET professionals
On the occasion of the publication of a study on the digital practices of professionals and their impact on the environment as part of the eGreen project, ADICE looks back at the priority of the green digital transition for VET professionals.
Inclusion through Circular Economy
Collection of second hand laptops to distribute to Migrants youth in order to attend a training course. The laptops will be donated to all participants at the end of the training. We all need to enforce a Circular Economy in our everyday life.
Building Youth Supportive Communities
Are you interested in working with youngsters? You can do intercultural learning, education on the environment, support our mobile youth center or the online radio, visit schools and promote volunteering and community involvement; join us in rural Romania starting from January for 6-8 months!
Sustainable Tourism for Young People
Interested in seeing how people live, what their routine is and how the Romanian countryside is different from other countries? Do you want to discover rural reality and promote it together with our youngsters? Join us for 6-8 months in rural Romania!
Polish volunteers needed: ESC in Skopje
Are you between 18 and 30 years old and from Poland? Join our team at Volunteers Centre Skopje and create VOICES magazine with us. Write articles, design, manage social media, organize events for local youth and more!
The
3EforYouth network
works to provide support to young people, youth professionals and any stakeholders from the youth sector by developing Europe-wide initiatives to raise the voice and strengthen the commitment of young people in Europe.
Through the network,
15 European partners
have decided to collaborate on developing
international mobility & cooperation projects
to scale-up their impact. The network has been designed to cover a large area of the European Union to consider a wide range of socio-economic and cultural contexts.
ADICE
42 rue Charles Quint, 59100, Roubaix, FRANCE