07 April 2022
Junior EU Aid Volunteer, physiotherapist, Albania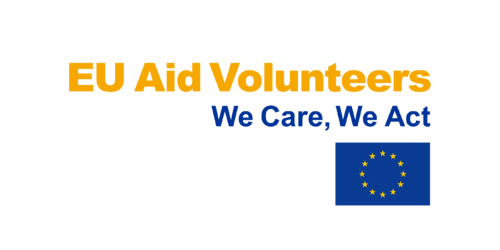 | | |
| --- | --- |
| Region | Tirana, Albania |
| Durée | 5 month |
| NGO | National Center for Community Services (NCCS) |
| Sectors | health care |
---
The objective of the project is to offer physiotherapy to persons in need with chronic health conditions, as well as to increase the capacities of the care providers to care for persons with chronic health challenges.
The physiotherapist will offer physiotherapy to persons in need who have health problems and need this support. For the identification of the clients, the premises where physiotherapy will be offered, NCCS will get assisted by municipality community centres, other NGO-s which offer services for free to persons in need.
The physiotherapist will train once per month elder carers on how to engage elders in mobility exercises.
The final tasks will depend on the volunteer's profile.
---
Tasks
Offering physiotherapy to clients.
Training junior physiotherapists/elder carers on physiotherapy.
Build capacity of NCCS staff on healthy practices, create at least 3 thematic modules on chosen health topics.
Participating in receptions, public relations activities organized by donors and other NGO-s in the health field etc.
Publish articles describing the volunteer's experience in the field. gather materials aimed for public awareness activities.
Support the identification and formulation of new projects.
Aranxta, a former EU Aid Volunteer on the same mission talks about her actions and her volunteering. (a longer version is available here)
Required competences
Background in occupational health, physiotherapy, special education or similar
Good knowledge of English or Italian or Albanian.
Ability to adapt to a different cultural environment.
Correctness in fulfilling the assigned tasks.
Adaptability and flexibility
---
Eligibility and exception criteria
The candidate for EU Aid Volunteers must be a citizen of the EU or a third country national who is a long-term resident in an EU Member State, and must have a minimum age of 18 years.
Minimum requirements
Studies in physiotherapy. (At least 1 year of experience in the field.)
Good knowledge of English, or Albanian, or Italian.
Experience in health care, special education or related fields.
Ability to work independently, flexibility and adaptation
---
Learning opportunities
The volunteer will gain experience in:
In training other care providers on how to offer simple physiotherapy
In working in the framework of an NGO, with other colleagues
In working in an intercultural context
Learning Albanian language
---
Working and living conditions
Working conditions
A monthly Subsistence Lump Sum (611,09 euros per month), which intends to cover basic needs and local transport, will be paid. + 40 euros for local transport
In addition, for each month of deployment 100 euro of post deployment resettlement allowance is foreseen.
Accommodation, visa fees, insurance and airfares will be covered directly by sending and/or hosting organization.
Daily schedule
Work starts at 9 o-clock and ends at 17 o-clock, with an optional 1 hour of time out for lunch (in such case the working time is extended). During this time the physiotherapist will be available for physiotherapy sessions and/or to do administrative work related to the project. In total the physiotherapist will not work more than 40 hours per week.
The premises where the physiotherapy will be offered will be in the public community centers, or in NGO-s where the premises are suitable to offer physiotherapy.
Days off
According to the Albanian Labour Code the employee/volunteer has as days off on Saturday, Sunday, National Holidays; during annual leave (20 working days). According to our internal rules 2 weeks are foreseen during the summer months (June, July and August), 1 week is scheduled around the New Year holidays. The other week can be taken as requested by the employee. The leave days are scheduled in agreement with the executive director, preferably at least 1 month before; up to 14 days off to perform legal obligations (i.e. testifying in court); sick leave for illness, as recommended by the medical doctor.
Living conditions
Albania is a middle income country, with a GDP per capita of 3,900 USD. The main ethnic group are the Albanians, who comprise around 97% of the population. The Albanians speak the Albanian language, which is an indo-european language. It has a Mediterranean climate, with hot and dry summers (when temperature can go as high as 40 degrees C), wet springs and winter (when temperatures in Tirana can go as low as (-1)- (-3). The Albanian terrain is flat in the west and mountainous in the east, south and north.
The distribution of religions in the population is as follows : ~50% Sunni muslim, ~20% Bektashi muslim, ~10% Catholic, ~7% orthodox Christian.Clothing is western style.
Transport is mainly by public bus, taxi, or by foot. There are no trains, trams, metros.
---
Selection Process
To apply, you first need to download and complete the Europass CV and the self-assessment questionnaire (Excel) : download
And apply here https://www.online-phase.com/selection
If you have any difficulties in applying, please contact info@adice.asso.fr
(Closing date : 14/04/2022)
Pre-selection and interviews
After the application deadline, ADICE will shortlist up to 3 or 4 applications and invite the shortlisted candidates for an interview with a representative of the host organization. The interview will take place during the first week of March.
Interview process: between 15 and 16 April 2022 approximately
Conduct of the interview
The interview will last approximately 35 minutes with each candidate. Each response will be scored by the sending and host organizations. The first one or two candidates will be enrolled in the training organized by the European Commission in May (in virtual classrooms) and in June (in field classrooms in Bulgaria); depending on the EC training, the volunteer will participate in the pre-departure training with ADICE . The number of candidates selected for the training also depends on the available places.
In order to participate in a deployment, the candidate must be declared "fit for deployment" following the EC training. Only after receiving this certificate will ADICE select the final candidate, or consider the candidate as deployable.
Expected date of decision
End of April – beginning of May
---
About us
The ADICE
Since its creation in February 1999, in Roubaix, l'Association pour le Développement des Initiatives Citoyennes et Européennes (ADICE) promotes equal opportunities by enabling everyone to have an experience abroad, thanks to the various French and European mobility programs.