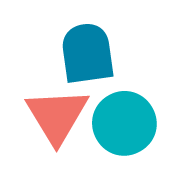 Newsletter #1
3EforYouth
The
3EforYouth network
works to provide support to young people, youth professionals and any stakeholders from the youth sector by developing Europe-wide initiatives to raise the voice and strengthen the commitment of young people in Europe.
Through the network,
15 European partners
have decided to collaborate on developing
international mobility & cooperation projects
to scale-up their impact. The network has been designed to cover a large area of the European Union to consider a wide range of socio-economic and cultural contexts.
eGreen WP "cross-country study" test phase
The cross-country study is part of a set of tools developed within the eGreen project with the objective to facilitate VET professionals/learners' inclusive & green digital transformation. Read our enriching document and help us improve it.
Manual: How to understand and valorise the 8 key competences?
The Competence manual, a result of the cooperation Erasmus Mobility+ project, helps educators to understand and explain key competences to the learners they work with enabling them to valorize the competences acquired during mobility projects abroad.
Study Visit: Mobile Youthwork
We host a study visit focused on our Mobile Youth Centre and our approach in rural area of Romania. We are looking for 1-2 more partners that can send 1-2 participants (preferably staff) willing to learn and able to set new partnerships as well. the study visit happens between 12 and 17 oct and is financed by Erasmus+
Volunteering at Red Cross of Cingoli from July 2023 (7,5 months)
The volunteers are involved in the activities organized by the Local Committee of Cingoli, which is located within the area affected by the earthquake between 2016 and 2017
Volunteering at Il Seme / Caritas of Senigallia from October 2023 (8 months)
Volunteers will be involved in the activities of the association IL SEME in Senigallia, which aims to promote solidarity, citizenship, inclusion and support for disadvantaged people for Caritas Senigallia.
Volunteering at Undicesimaora of Senigallia from November 2023 (7 months)
Undicesimaora is a social cooperative in collaboration with the Fondazione Caritas Senigallia Onlus. The aim is to improve the quality of life of people experiencing hardship and poverty, through the creation of temporary workplaces, training and guiding to social reintegration.
Volunteering at Red Cross of Pesaro from November 2023 (6 months)
The volunteers will be involved to the activities organised by the local Red Cross in 5 different areas. The volunteers WILL NOT be involved in emergency situations and WILL NOT deal with First Aid interventions.
Volunteering(6,9,12 Months) in Pazardjik/Bulgaria
Who would like to work with People with Disabilities, To Learn Project Management in our lovely city Pazardjik.
ESC volunteering in Cyprus (12 months)
Looking for an opportunity focused on the protection of the rights of children and migrants? Join "Hope For Children" CRC Policy Center as an ESC volunteer to help us promote the rights of children and support youth's active participation in society. Read more from our Youth For Hope blog!
ESC volunteering: Association Community (France)
Passionate about foreign culture and youth work? Join the Association community as a volunteer! The volunteer will elaborate and implement activities; promote youth mobility programmes; support cooperation projects; develop their own project...
Civic service volunteering : ADICE (France)
Want to get a professional experience in project management, partnership management and event organizing? Join ADICE, an association specialized in mobility and international cooperation!
ADICE
42 rue Charles Quint, 59100, Roubaix, FRANCE