17 December 2021
Celebrating Step By Step – and what's next?
After 4 years of co-creation and cross-border exchanges between partners from France, Belgium, the Netherlands and the UK, the Step By Step project draws to a close in early 2022.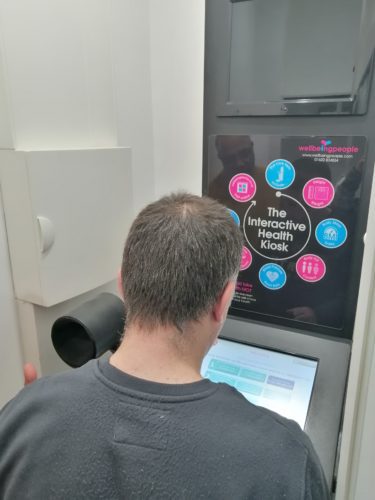 Supported by the Interreg 2 Seas programme, it has contributed to improving men's health and wellbeing by bringing them together in a new generation of Sheds.
These Sheds are the basis of the SBS Model: welcoming places where men can meet to (re)create social links, find peer-to-peer support, share and learn skills, and support each other in terms of their health and employment, in an environment free of judgement. A particular focus has been socially isolated men, and those with poor mental health or wellbeing.
Despite the pandemic, SBS has achieved significant results within its geographical area, and has begun to spread the Model more widely within Europe. Some "Shedders" (those who attend Sheds) have taken on responsibilities as shed leaders, "health champions" or "employment coaches", helping to make their sheds more autonomous and sustainable, linking with relevant service providers and local communities.
ADICE set up 3 sheds, each with a "job coach & health champion" whose role was to be the contact person for each shed. In total, more than 21 meetings were scheduled, bringing together 86 men and women.
On October 8th 2021, an online conference highlighted the impact and achievements of SBS, with keynote speakers such as Barry Golding (a leading researcher on Men's Sheds), Martin Tod (Chief Executive of the UK Men's Health Forum) and Phil Packer (Mental Health and Wellbeing Advocate). SBS partners shared the best practices developed over the 4 years of the project, meaning that whilst the project is ending, Sheds can continue to flourish and learn from our work.
The documents to help current and future Sheds, and the recording of the conference, can be found at sbs-wellbeing.eu.
Interreg 2 Seas 2014-2020 Interreg 2 Seas 2014-2020 is a European Territorial Cooperation Programme covering England, France, the Netherlands and Belgium (Flanders). The Programme is part-financed by the European Regional Development Fund and has a total of €241m (£203m) ERDF to co-finance projects in the 2014 – 2020 period.