24 August 2020
Isabel, EU Aid Volunteers in Peru
"Being part of a team, discovering myself in different and changing situations, both personally and professionally, and learning every day are the things that I take with me from this experience"
I am Isabel Trillo, a specialist in social communication with experience in audiovisual and international cooperation, and specialized in gender issues. Since June 2019, I am in Lima, Peru, where I am supporting the communication sector of the organization, Paz y Esperanza, within the framework of the EU Aid Volunteers program for a period of 12 months.
In Peru the organization works in different areas; specifically, it works in the department of San Martin for the protection and defense of the jungle and Amazonian territories, on policies for the prevention of trafficking of children and adolescents, and on access to sign language for hearing impaired children. On the other hand, in the department of Huánuco, projects are being implemented to eliminate sexual violence against children and adolescents and to strengthen the capacity of adolescents as activists who know their rights and have a public impact. In Apurimac, there is a bilingual intercultural education program that defends the right to an education respectful of language and culture.
And finally, in Lima, where the national office is located, they specialize in projects defending the rights of people with disabilities, the program of good treatment aimed at reducing domestic violence among children and adolescents, as well as activities with Venezuelan immigrant populations.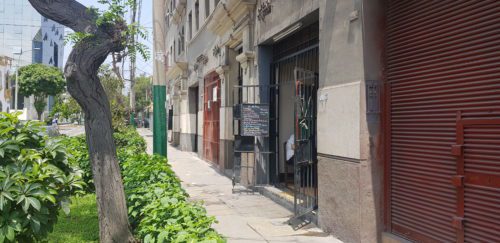 My work here consisted of designing and implementing an internal and external communication plan with the strategies and tools that best suit the institution. I also supported the publication and updating of existing social networks and expanded into the management of new networks. On the other hand, I also designed different posters to make the image of Peace and Hope more visual.
Over time, I realized that working in an organization with different locations and many employees taught me how to develop a communication plan to interconnect the different offices. This was the first time I did it "on a large scale" and it was a challenge for me. In addition to doing more office work, as I had been used to doing more fieldwork until then, shortly after my arrival, I began to write a cooperation project for Lima's largest district, San Juan de Lurigancho, focusing on disaster risk management. It was the first time I had written a project on this topic and although at first it was complicated to understand the problems, it motivated me to learn and adapt to the country, the organization, to work autonomously but to ask for help and references when necessary.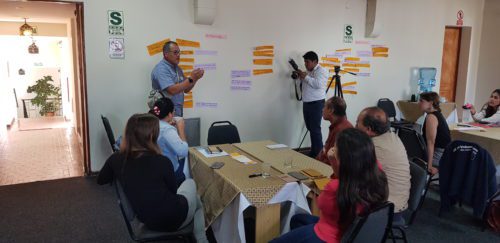 I also contributed to a project co-funded by UN Women that allowed me to continue working in the field of gender. However, I went much further with this project because I learned about the problems of women and girls with disabilities who are victims of violence.
Finally, Paz y Esperanza has been dedicated to child protection for some years now. For me, it was the first time I had dealt with this issue. I learned positive discipline, how to communicate with the correct terms in the context of children, and national policies regarding the protection of children and adolescents.