ADICE celebrates its 20th anniversary!
2240 mobility project carried out in 20 years
The association was created by Djamel Benia's initiative in February 1999
ADICE celebrates its 20th anniversary!
Since its creation in February 1999 in Roubaix, the Association has been promoting equal opportunities through various European and international mobility programmes. In its 20 years of existence, ADICE has enabled more than 2240 people to carry out a mobility project through 6 European and international programmes.
Our Europe Direct Information Centre (Roubaix) has seen progress since its creation, in particular by developing new mobility programmes, support methods and partners.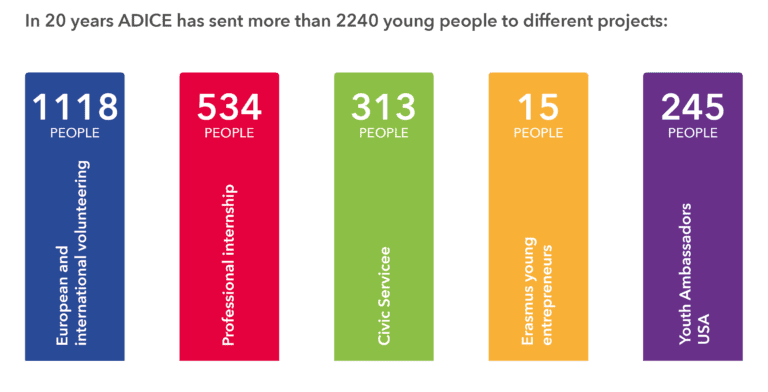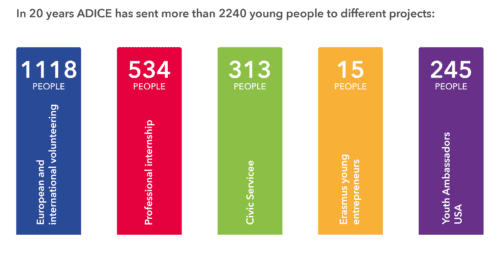 Mobility program with ADICE since 1999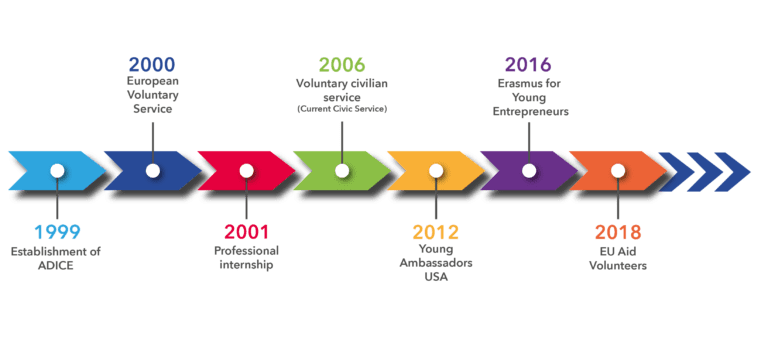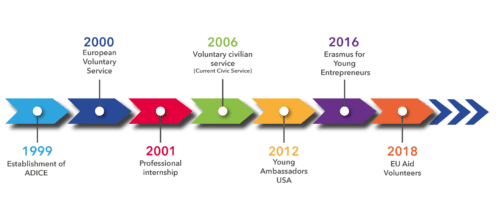 Support strategy within ADICE