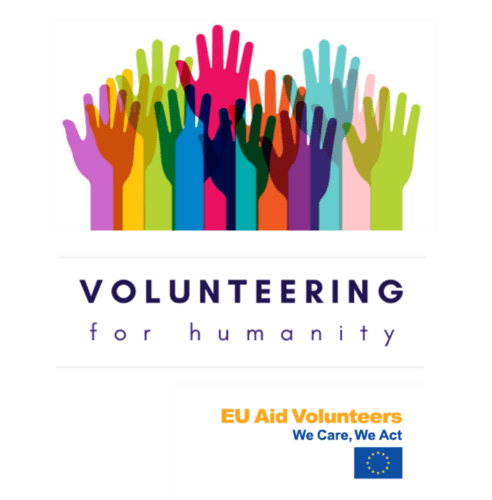 14 December 2020
EVENT : Eu AID Volunteers Today & Tomorrow
On the 12th January 2021 from 10am to 1pm CET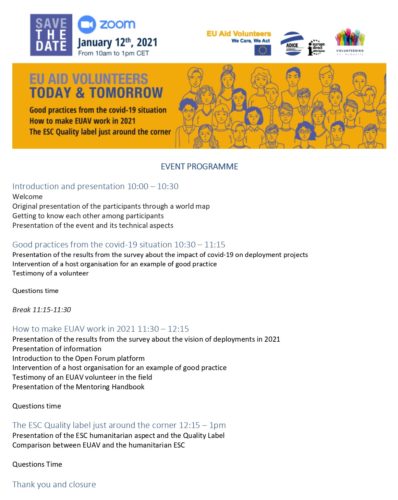 ADICE is organising an online event called "EU AID VOLUNTEERS TODAY & TOMORROW" on January 12th at 10am CET. The event will be held in English and it will bring together numerous organizations from all over the world.
The aims of the event are to:
share good practices that we have all learnt from the COVID-19 crisis
discuss about EU Aid Volunteers Programme in 2021
discuss about opportunities and the new framework which will be the European Solidarity Corps, with a focus on the Quality Label
Experiences exchanges are very valuable.
If you want to register please fill out the following form : https://frama.link/wRA_pzYP