Development and International cooperation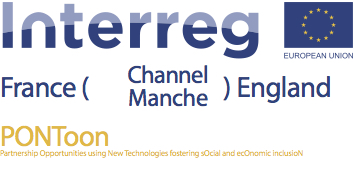 PONToon
Theme :

PONToon focus on developing digital tools that will help upskill women by improving their digital competencies
Program :

Interreg France Manche
Université de Portsmouth
Adice
Amiens Metropole
Aspex
Digital Peninsula Network
Eastleigh Borough Council
GIP-FCIP de l'académie de Caen
Maison de l'Emploi et de la Formation Professionnelle du Pays de Brest
Plymouth & District Mind
TRAJECTIO
WSX Enterprise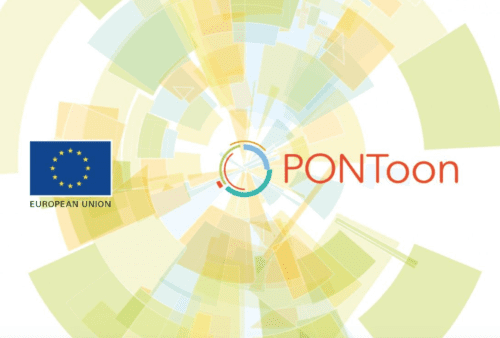 Presentation of  PONToon project
The Faculty of Creative and Cultural Industries at the University of Portsmouth lead a project that
improve the employment rates of women from disadvantaged backgrounds by developing a range of digital tools
and technologies that will be used to tackle the digital skills shortage that currently exists in the UK and France.
The project, known as PONToon (Partnership Opportunities using New Technologies fostering sOcial and ecOnomic
inclusion),  target socially excluded women who are far removed from the labour market and who may face
challenges such as single parenthood and mental health issues.
PONToon focus on developing several digital tools that will help upskill women by improving their digital
competencies and providing them with the necessary digital skills to access the labour market.
The various tools will include virtual reality interviews, webinars and bespoke computer game experiences, where
the game scenarios aim to engage and train users on basic and advanced ICT skills, social media usage and other
digital skills. These novel forms of training are often found to be more engaging and e?ective than traditional
methods and will help socially excluded women gain the relevant employability skills needed to support their
economic inclusion.
The tools will be co-created and developed by women who currently do not have access to digital technology.
Through developing the tools they will learn additional skills on idea development, data creation and project
management.
The toolkit will then be shared with service providers, job centres and local authorities enabling them to o?er a
more engaging and complete training o?er to women. Over the 3-and-a-half year lifetime of the project, the tools